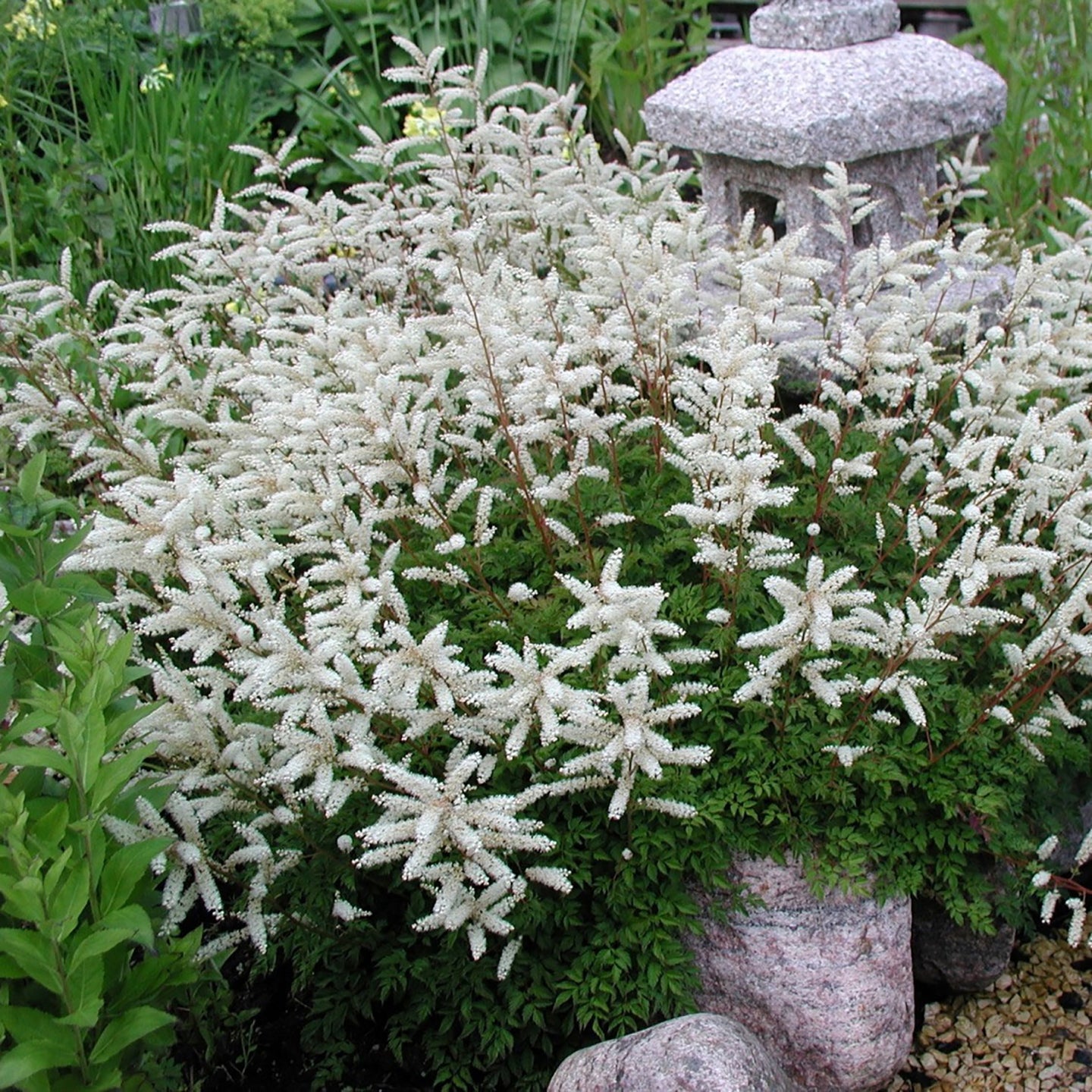 Attract Wildlife
Attract Pollinators
Comes Back Every Year
Full Sun
Partial Sun
Description
Aruncus aethusifolius, also known as dwarf goat's beard, is a charming, deciduous perennial that adds texture and beauty to any garden. It has delicate, feathery foliage and produces delicate, white flowers in the spring and early summer. 'Aethusifolius' is a versatile plant that can be grown in borders, containers, or as a groundcover. It is drought-tolerant and low-maintenance, making it a great choice for gardeners of all levels.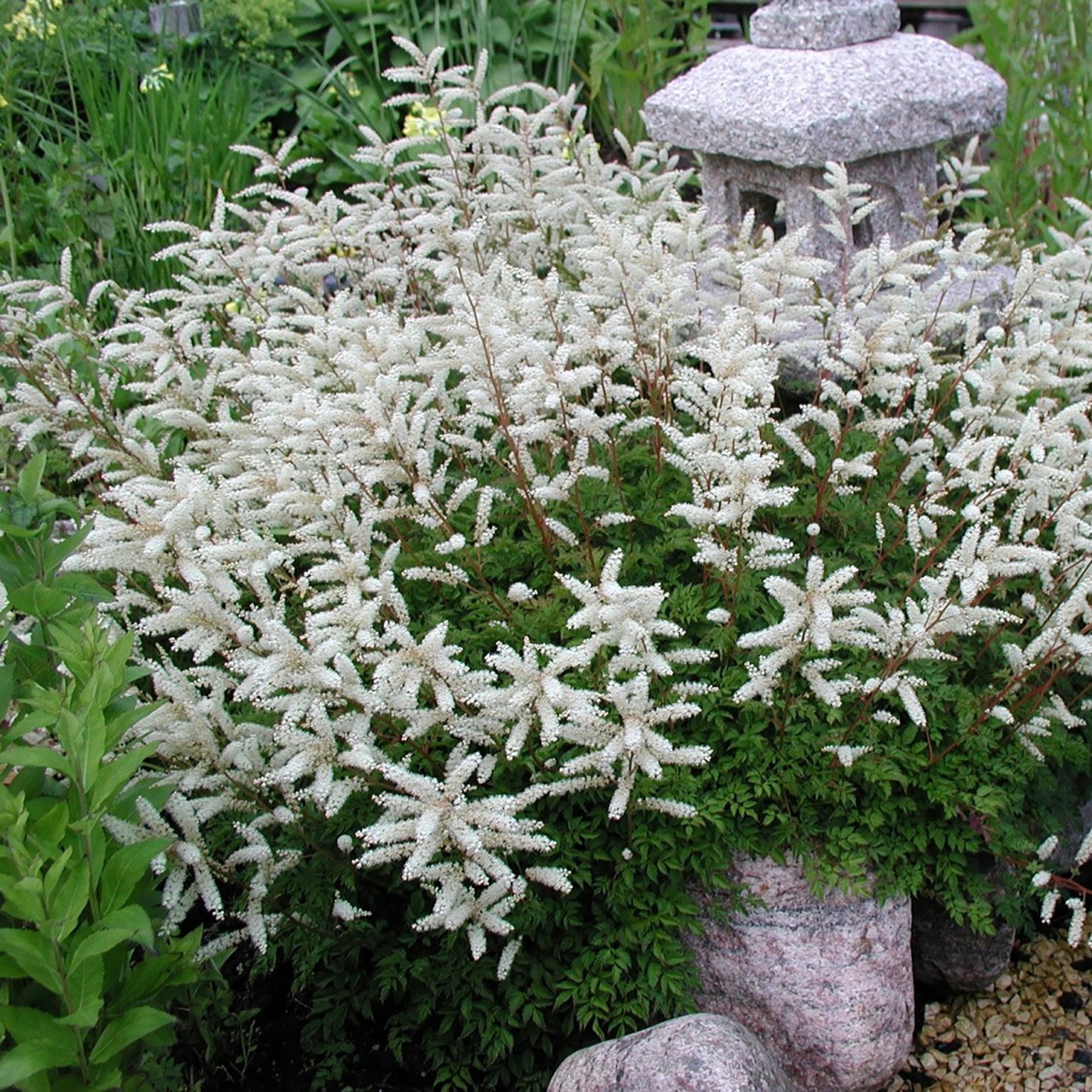 Dwarf Goat's Beard
Trusted by Thousands
of Happy Customers

Fast & Free Shipping
on all Orders

14 Day
Hassle-Free Returns

Happy Plants, Happy Garden.
Guaranteed
Plant Information
Details
Latin Name
Aruncus aethusifolius
Common Name
Dwarf Goat's Beard
Mature Width
10-16 Inches
Mature Height
10-17 Inches
Flower Colour
Bright Green Foliage & Cream Bloom
Pruning
Late Fall or Early Spring
Highlights
Compact size: As the name suggests, Dwarf Goat's Beard is a smaller variety of the plant, making it perfect for smaller gardens or containers.
Attractive foliage: The plant features deeply cut, fern-like leaves that have a unique texture and add interest to any garden.
Beautiful blooms: In early summer, Dwarf Goat's Beard produces clusters of creamy white flowers that resemble miniature astilbe blooms. These add a lovely splash of colour to the garden and attract pollinators like bees and butterflies.
Care Guide

Sunlight: Dwarf Goat's Beard prefers partial shade to full sun, and too much direct sunlight can cause the leaves to scorch.
Moisture: The plant prefers well-drained soil and regular watering, but it is drought-tolerant once established.
Pruning: Regular pruning is necessary to keep Dwarf Goat's Beard compact and maintain its shape, as it can become leggy and overgrown without proper care.
"I was blown away by how quickly my plants arrived - just three days from the time I placed my order."
Kim
"So happy to see that the plants were in perfect condition. I'm very impressed with the quality"
Ava
"Excellent customer service - friendly and responsive. Highly recommend!"
Sarah
Happy plants, happy a
aaaaaa plants, happy garden. Guaranteed.
aaagarden. Guaranteed.
Worry-free gardening. Our plants thrive or we'll replace them
Choosing a selection results in a full page refresh.
Opens in a new window.