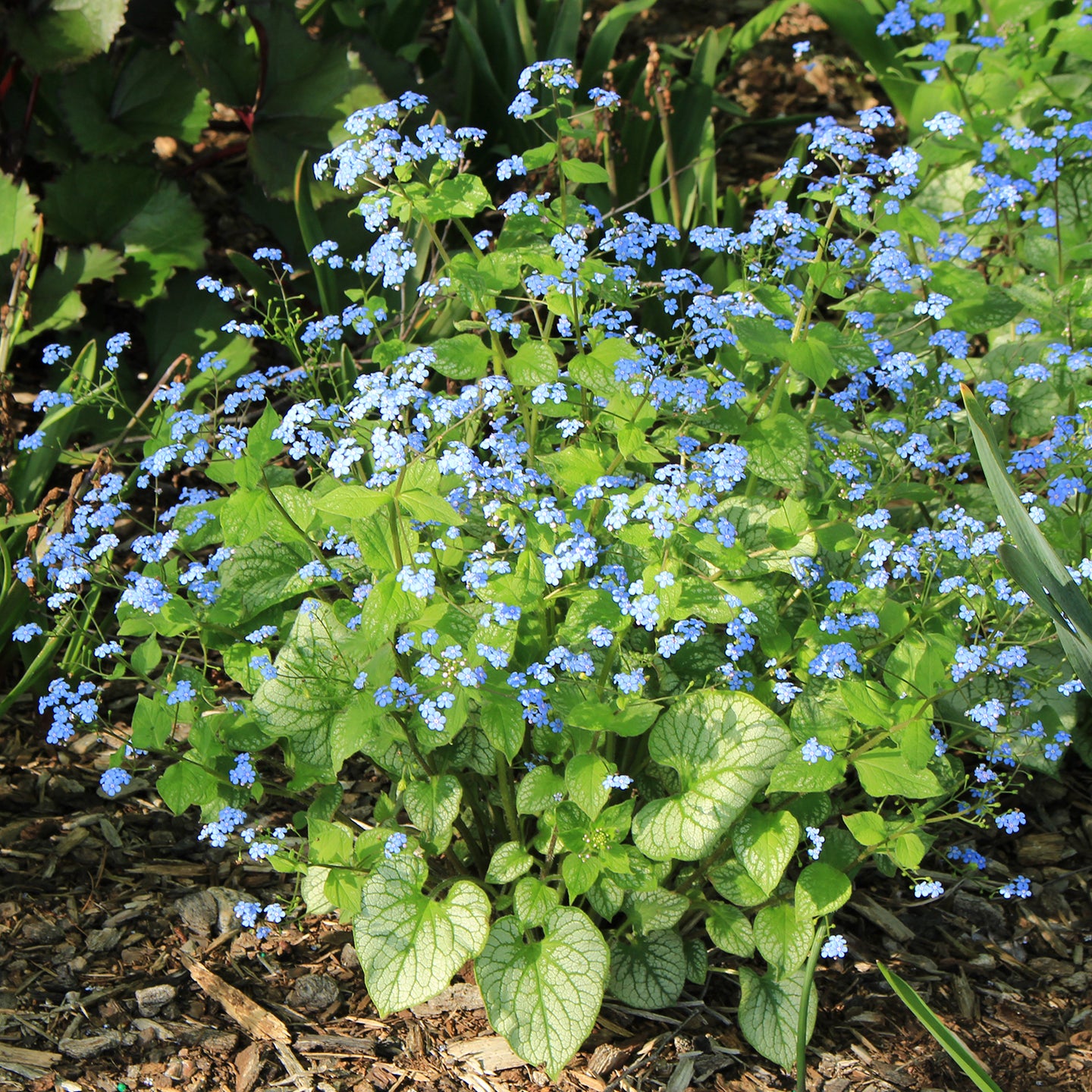 Shade
Attract Pollinators
Comes Back Every Year
Container Friendly
Drought Tolerant
Easy Care
Partial Sun
Description
Brunnera macrophylla 'Jack Frost' is a beautiful, ornamental plant that adds color and texture to any garden. It has delicate, silver-variegated leaves and small, blue flowers that bloom in the spring. Its compact size makes it a great choice for smaller gardens and its hardy nature allows it to thrive in a variety of soil and climate conditions. 'Jack Frost' is a versatile plant that can be grown in borders, containers, or as a groundcover. It is low-maintenance and easy to grow, making it a great choice for gardeners of all levels. Add a touch of sophistication to your garden with Brunnera macrophylla 'Jack Frost'.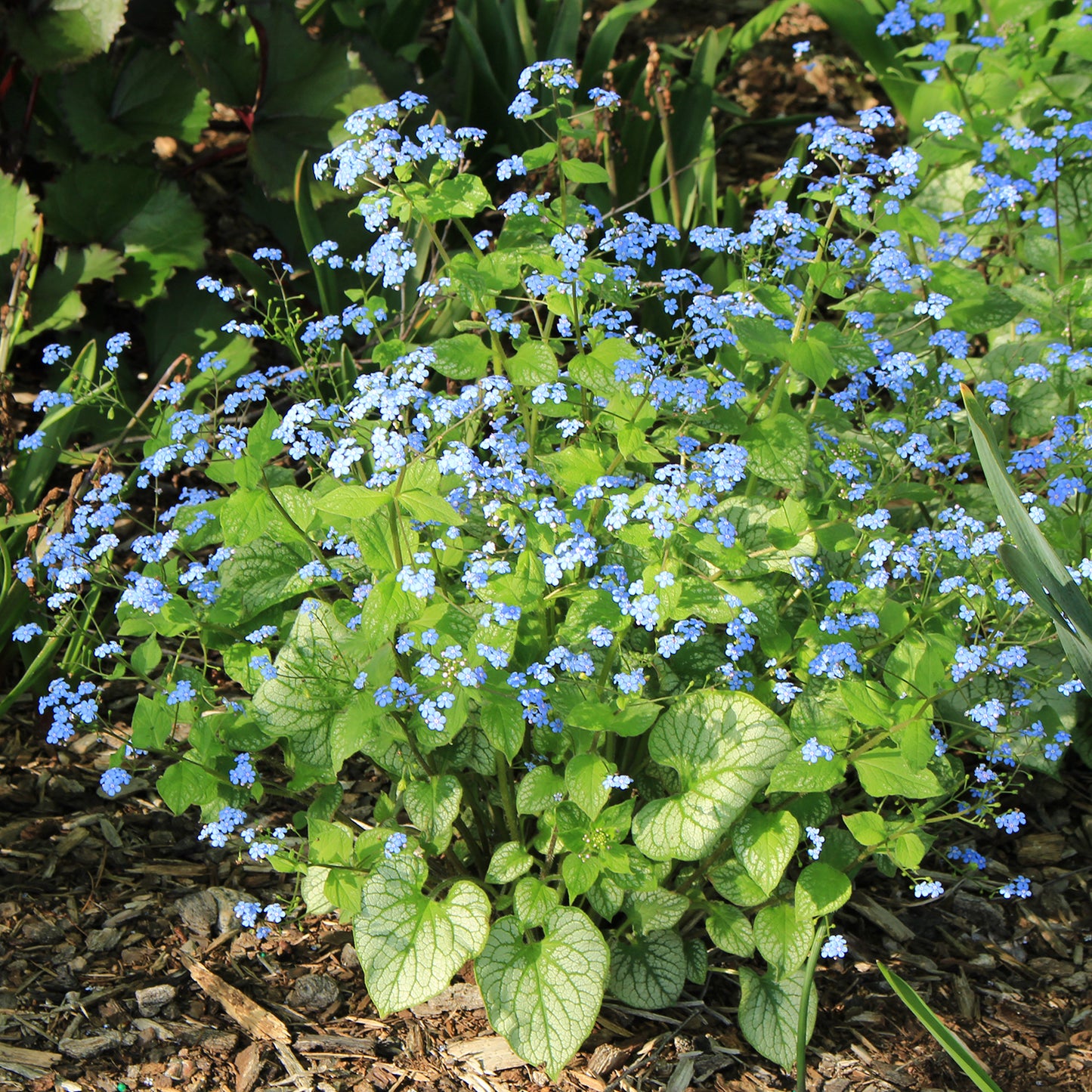 Jack Frost Siberian Bugloss
Trusted by Thousands
of Happy Customers

Fast & Free Shipping
on all Orders

14 Day
Hassle-Free Returns

Happy Plants, Happy Garden.
Guaranteed
Plant Information
Details
Latin Name
Brunnera macrophylla 'Jack Frost'
Common Name
Jack Frost Siberian Bugloss
Sun
Partial Sun/Full Shade
Pruning
Late Winter/Early Spring
Highlights
Attractive foliage: The leaves of Brunnera macrophylla 'Jack Frost' have a silvery-white color with green edges, making it an attractive foliage plant.
Ground cover: This plant has a spreading habit and can be used as a ground cover in shady areas. Flowers: In spring, Brunnera macrophylla 'Jack Frost' produces delicate blue flowers that add color to the landscape.
Drought tolerance: Once established, this plant is fairly drought-tolerant, making it low maintenance. Shade tolerance: It is well suited to growing in shade or partial shade, making it a great option for gardeners who have these areas in their landscape.
Care Guide

Plant in well-drained soil in a shady or partially shady location.
Keep the soil evenly moist but not waterlogged, especially during dry spells.
Fertilize in early spring with a balanced fertilizer. Cut back foliage in late winter or early spring, before new growth begins.
Divide clumps every 2-3 years to maintain plant health.
"I was blown away by how quickly my plants arrived - just three days from the time I placed my order."
Kim
"So happy to see that the plants were in perfect condition. I'm very impressed with the quality"
Ava
"Excellent customer service - friendly and responsive. Highly recommend!"
Sarah
Happy plants, happy a
aaaaaa plants, happy garden. Guaranteed.
aaagarden. Guaranteed.
Worry-free gardening. Our plants thrive or we'll replace them
Choosing a selection results in a full page refresh.
Opens in a new window.