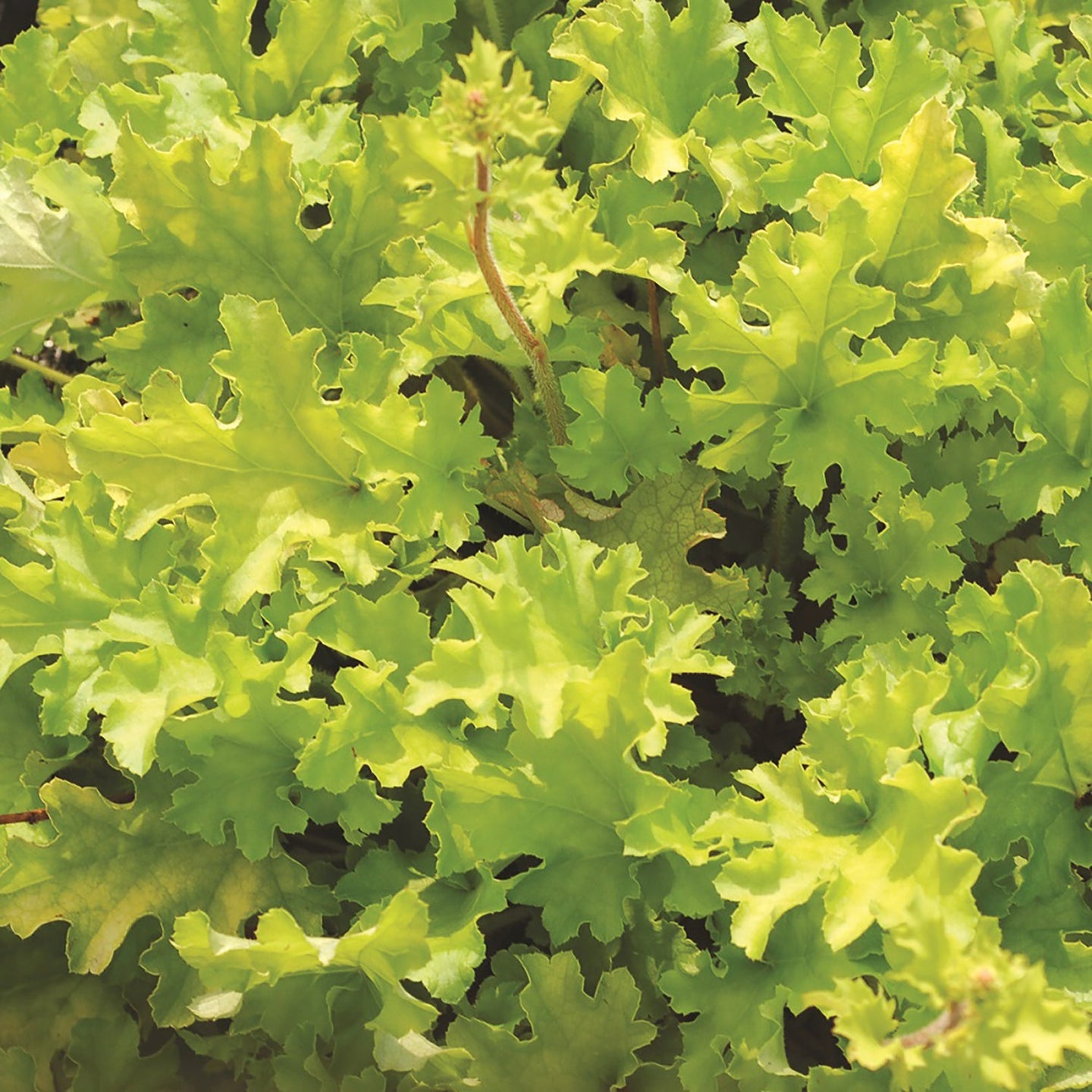 Description
Hello, I am a Lime Marmalade Coralbells. You can recognize me by my lime green foliage that lights up any garden, and my dainty white bell flowers that rise high above my foliage, reaching 30 inches at full maturity. My leaves emerge lime green in the spring, and shift to a buttery yellow for the rest of the year - no matter the season, I am sure to be a striking and bright addition to your garden or landscape. Not only do I have unique shifting colours, I am also great at attracting hummingbirds into your yard - but donÕt worry, the deer leave me alone! I am a very low maintenance choice for your garden. I am heat and humidity tolerant, I thrive in areas that are both full of sun and full of shade, and am happy in all kinds of soil - the only thing I ask is that my soil is kept moist!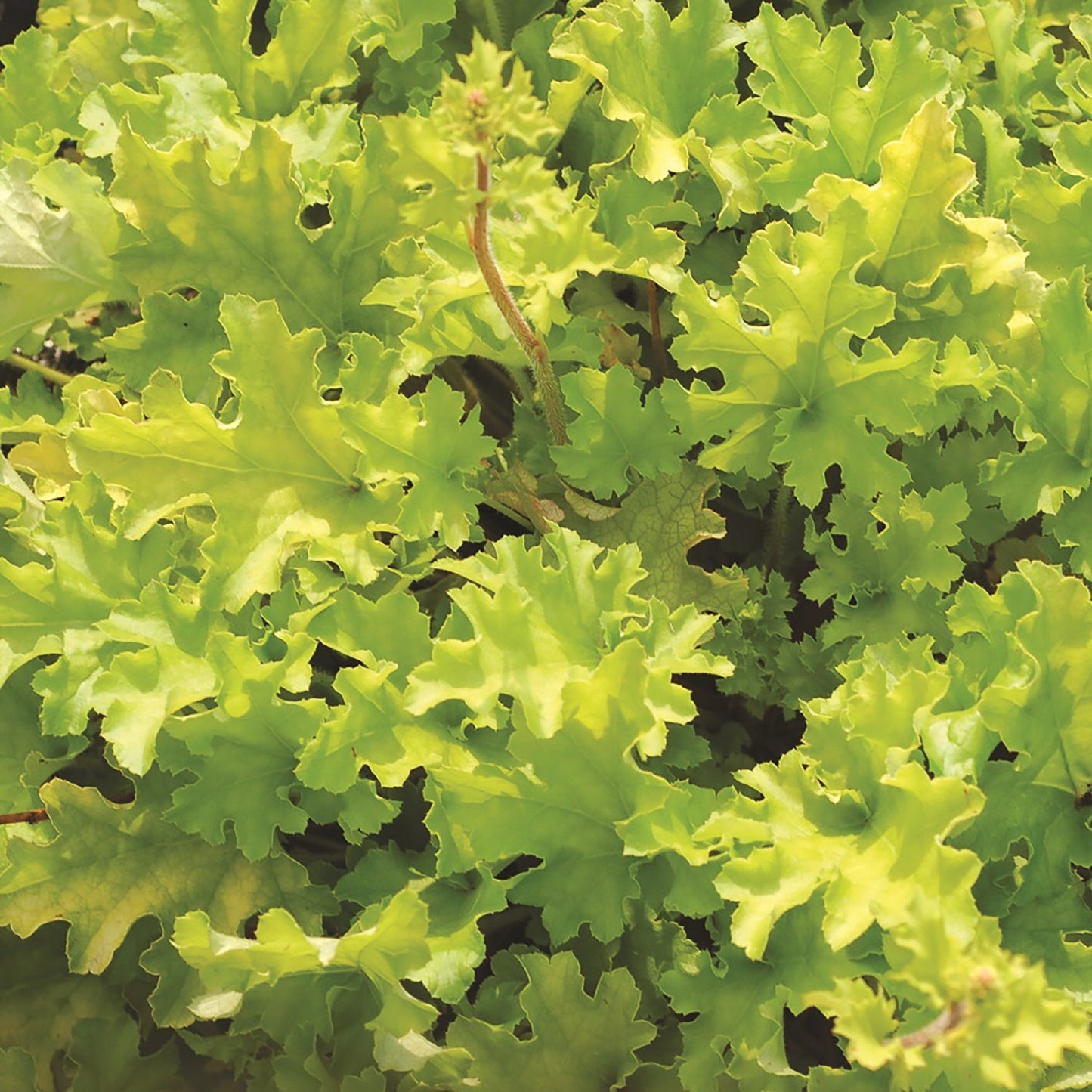 Lime Marmalade Coral Bells
Trusted by Thousands
of Happy Customers

Fast & Free Shipping
on all Orders

14 Day
Hassle-Free Returns

Happy Plants, Happy Garden.
Guaranteed
Plant Information
Highlights
Unique colour: The Lime Coral Bells, also known as Heuchera, is named after its bright lime green foliage which adds a unique and eye-catching look to any garden or landscape.
Low maintenance: This plant is easy to care for and requires minimal attention, making it a great choice for beginner gardeners or those who have limited time to dedicate to gardening.
Versatile: The Lime Coral Bells is a versatile plant that can thrive in a variety of conditions, including both sun and shade. It can be used as a groundcover, edging, or as a pop of colour in container gardens.
Care Guide

Watering: Water the plant deeply at least once a week, or more frequently in hot, dry weather.
Maintenance: Deadhead spent flower stalks to encourage more blooms.
Pruning: Cut back the entire plant in late fall or early spring to promote new growth and prevent it from becoming too leggy.
(Optional): Lime Coral Bells does not typically require fertilization if grown in nutrient-rich soil. If desired, apply a balanced, slow-release fertilizer in early spring before new growth emerges.
"I was blown away by how quickly my plants arrived - just three days from the time I placed my order."
Kim
"So happy to see that the plants were in perfect condition. I'm very impressed with the quality"
Ava
"Excellent customer service - friendly and responsive. Highly recommend!"
Sarah
Happy plants, happy a
aaaaaa plants, happy garden. Guaranteed.
aaagarden. Guaranteed.
Worry-free gardening. Our plants thrive or we'll replace them
Choosing a selection results in a full page refresh.
Opens in a new window.